Your product has been added to your shopping cart.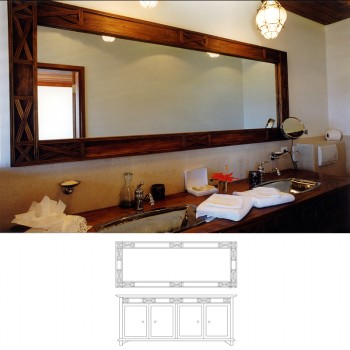 ...and what if you adapted it?
For any of our pieces, we can: change the size, change the tint, change the material, replace the handles, change the position or quantity of any of the elements and respond to any special need you might have.

Here are a few examples:



We can make simple wood supports which bolt into the wall such as this teak support which is tinted Cocoa Brown.




The client wanted an open cabinet with a rack to hang a towel in front of the shelves.




This is a piece that was primarily designed by the client. It is inspired by the 1940's




Second view of the same piece. There is an overcounter sink that was not installed at the time of the photo.




Third view of the same piece. Doors, drawers and shelves are on all four sides.

220 cm long solid teak bathroom cabinet with matching mirror.