Your product has been added to your shopping cart.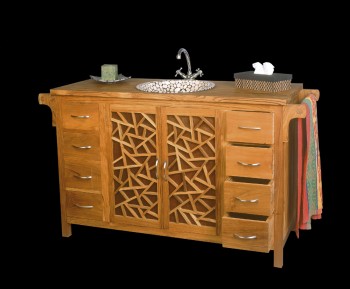 ...and what if you adapted it?
For any of our pieces, we can: change the size, change the tint, change the material, replace the handles, change the position or quantity of any of the elements and respond to any special need you might have.

Here are a few examples:



We can also do this model with a marble or granite top. (photo taken at warehouse before installing handles.




This model is very elegant in a dark tint. Remember we have a range of tints.




With two doors instead of drawers....




Two thirds the original size and no feet.

With our MING mirrored medicine cabinet.