Your product has been added to your shopping cart.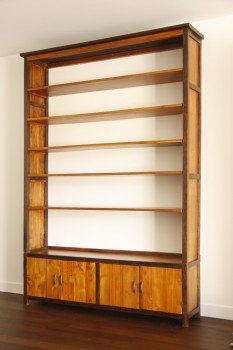 ...and what if you adapted it?
For any of our pieces, we can: change the size, change the tint, change the material, replace the handles, change the position or quantity of any of the elements and respond to any special need you might have.

Here are a few examples:



A 720 cm long shelving unit made of solid reclaimed teak tinted Walnut Brown.




Book tower tinted Cocoa Brown with eight adjustable shelves. The piece was designed as part of an ensemble of furniture including the little TV stand seen in the forefront.




A bookshelf on the mezzanine as a part of a custom made collection for an island apartement. St. Barthelemy.

Custom made teak and palm wood shelving tower.