Your product has been added to your shopping cart.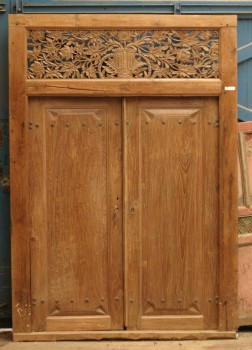 ...and what if you adapted it?
If you like the piece presented here but it doesn't correspond to your needs, we can reproduce it with your criteria in mind. For example, we can change the tint, the dimensions, the position of the elements…. Let us know what you need and we will prepare you a quote.

A few examples of this piece adapted:



A reproduction of a Javanese door




One of two sculpted doors which were made to measure for built in closets.

To create a faƧade for a walk in closet, we switched the doors of this antique door frame from the inside to the outside. We made the wooden hinges from recycled wood.