Your product has been added to your shopping cart.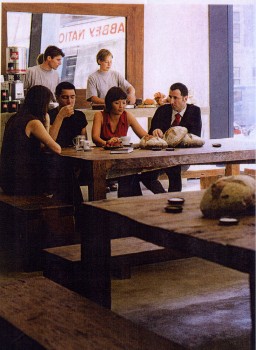 ...and what if you adapted it?
For any of our pieces, we can: change the size, change the tint, change the material, replace the handles, change the position or quantity of any of the elements and respond to any special need you might have.

Here are a few examples:



Arial view of Jenni Little table.




Table with bracing hidden between the legs and with no frame. Done for Jenni Little, London.




Arial view of Aous table with frame.




Aus tables for a rental apartment on the Place des Vosges, Paris




Very big tables seen in our warehouse. Done for the London restaurant: Papadels

Aus table and bench for a castle in sologne, France.