Your product has been added to your shopping cart.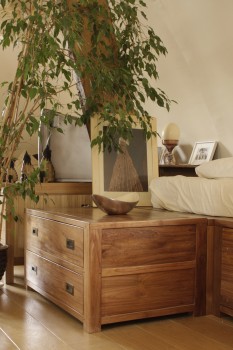 ...and what if you adapted it?
For any of our pieces, we can: change the size, change the tint, change the material, replace the handles, change the position or quantity of any of the elements and respond to any special need you might have.

Here are a few examples:



Chest of drawers made to store tea. Photo taken before the handles were added. Custom made for L'art de Thé.




A chest of drawers designed to transform into an art table. Drawers are compartamentalized for different materials. More can be seen on this piece in the Custom Service section.

Small chest of drawers with brass handles.