Your product has been added to your shopping cart.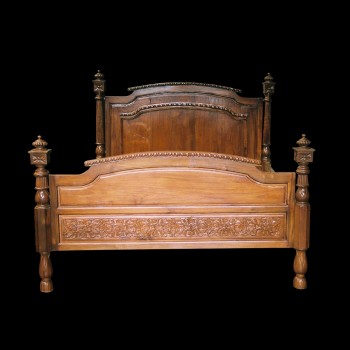 ...and what if you adapted it?
For any of our pieces, we can: change the size, change the tint, change the material, replace the handles, change the position or quantity of any of the elements and respond to any special need you might have.

Here are a few examples:



We sculpted the foot of this bed for a client who already had a sculpture for the headboard. We assembled all the pieces into one bed with drawers on the side (see next photo)




A bad photo of the side of the sculpted bed. Note the headboard was done with an antique sculpture that we integrated into the bed.

Bed base with floral sculpture. Natural finish reclaimed teak.