Your product has been added to your shopping cart.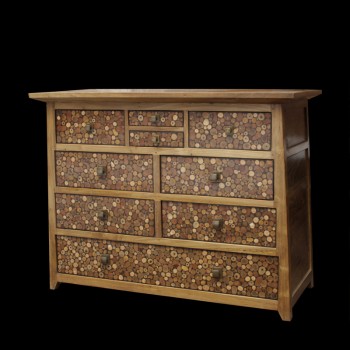 ...and what if you adapted it?
For any of our pieces, we can: change the size, change the tint, change the material, replace the handles, change the position or quantity of any of the elements and respond to any special need you might have.

Here are a few examples:



The dresser covered in white coco in a black resin. Hand made Damas handles.




Detail of the coconut and bambu mosaics. The white handles are carved in cattle bone. The black handles are carved in bull horn.




This version has its sides covered in Bambu mosaic.




Detail of the bambu mosaic on the side of the dresser.




A small version of the Togo commode without tint and with a drawer embellished in Grey Penshell.

This version is covered in white coco with a tan resin. The two smallest drawers are covered in bambu mosaic.