Your product has been added to your shopping cart.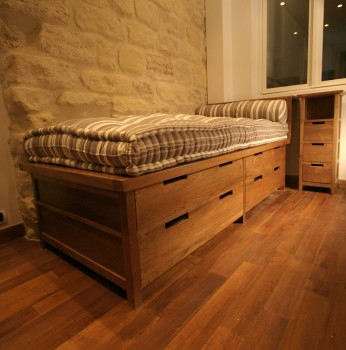 ...and what if you adapted it?
For any of our pieces, we can: change the size, change the tint, change the material, replace the handles, change the position or quantity of any of the elements and respond to any special need you might have.

Here are a few examples:



Picture 1 of a larger version of the bed with a high headboard.




Picture 2 of a close up of the drawers with their brass boat handles.

Solid reclaimed teak bed with four large drawers. This piece was made as an ensemble with the custom made integrated dresser. Handles are made of "Zebra" coco mosaïc.